HELP SUPPORT YOUR COMMUNITY
A 5% DONATION OF ALL PROFITS WILL BE MADE TO THE AVENUES YOUTH PROJECT, OUR LOCAL YOUTH CENTRE.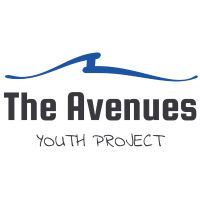 The Avenues Youth Project is an exceptional youth club for local 8-19 year olds, in a disadvantaged neighbourhood south of Queen's Park, that relies on fundraising and donations.
Trained youth workers lead free-to-access programmes after school and during holidays; football, basketball, judo, dance, cooking, art and design, photography, music and radio production, homework help and employment pathways. Free meals are provided.
By acquiring skills and receiving holistic support, young people gain hope and opportunity, and become fully prepared for life as a young adult.
Avenues has motivated thousands of local young people since 1979 – together we can help keep their doors open for another 40 years.
More info can be found here: WWW.AVENUES.ORG.UK
DONATE TO THEM HERE: DONATE NOW
Registered charity: 1090210